Youth Member: Aminath Masha Midhath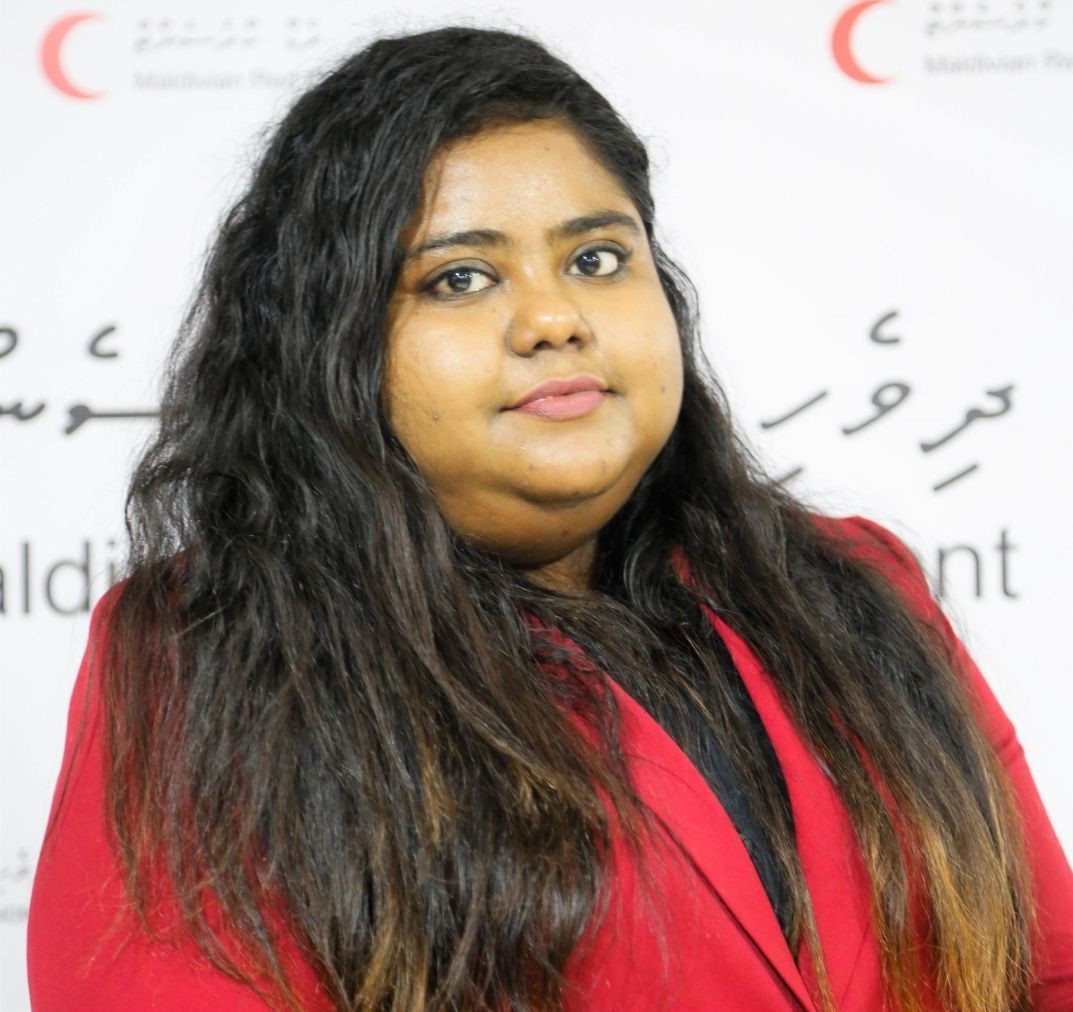 Elected at the 10th General Assembly for the term of 2019-2023
Aminath Masha Midhath has been a member of the Maldivian Red Crescent since 2012 and worked as a staff First Aid Trainer from 2013 to 2018.
She has completed numerous First Aid training courses including; First Aid Training of Trainers, First Aid Service Team Training, CPR & AED training, the Singapore Red Crescent First Aid Training for trainers (Master Training), and as well as the Regional First Aid Training for Instructor training conducted by ICRC.
In addition, Masha has also completed Psychosocial Training for Trainers and she is also a Peer Educator for "Youth as Agents of Behavioural Change". Furthermore, she took part in the 59th International Study Friendship Camp held in Austria in 2014, the Asia Pacific First Aid Conference held in Hong Kong in 2015, and in the 29th South Asian teaching session in International Humanitarian Law held in Sri Lanka in 2017.
She has represented MRC as Governing Board Youth Member at the International Youth Meeting held in Solferino, and at the 22nd session of the International Federation of the Red Cross and Red Crescent Societies General Assembly, the Council of Delegates and the 33rd International Conference of the Red Cross and Red Crescent held in Geneva in 2019.
Masha is also the current Chairperson of the South Asia Youth Network of the Red Cross and Red Crescent.