2nd Vice President: Ahmed Shabin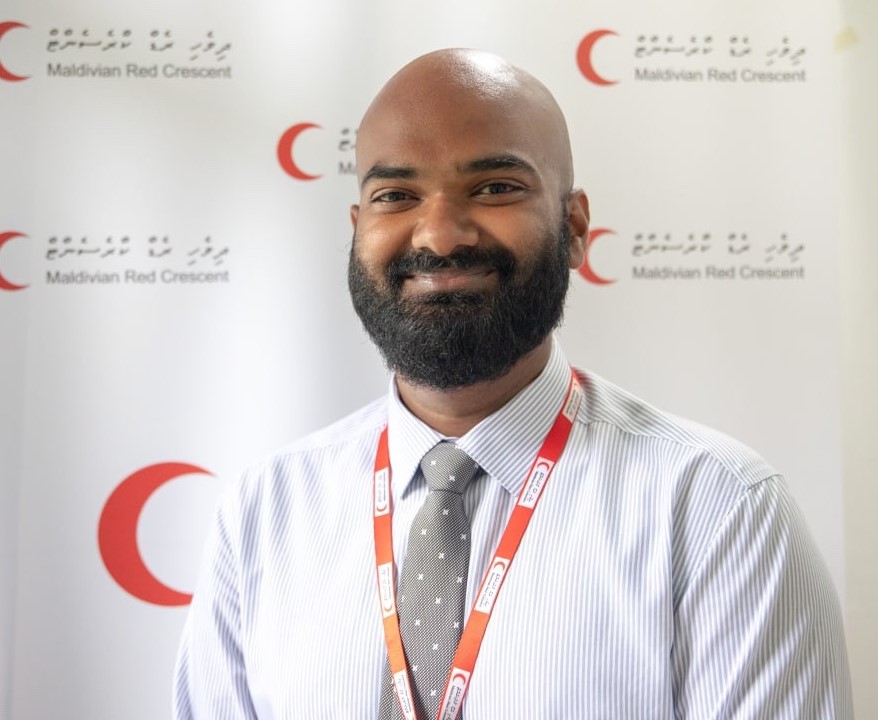 Elected at the 11th General Assembly for the term of 2021-2025
Ahmed Shabin began his involvement with Maldivian Red Crescent as a volunteer in 2012, and thereafter served in various positions, including Head of Operations, as a staff of the organization for a four-year period. Shabin continued his engagement with MRC, in the area of governance, as a member and was elected as the Vice Chairperson of Male' Branch Board in 2018.
Notably, he contributed as a member of the Steering Committee for the development of MRC's Strategic Plan 2019 – 2030, and continues to be an active volunteer at MRC Male' Unit - primarily engaged in emergency response, first aid, environmental and climate change related programs and activities.
Mr. Shabin currently is a Meteorologist at Maldives Meteorological Service, in the capacity of Aeronautical and Public weather forecasting. Mr. Shabin graduated in 2020 with a Master's Degree in Meteorology from Nanjing University of Information Science and Technology, China and a Bachelor degree in Environmental Science from James Cook University, Australia in 2012.