1st Vice President: Aisha Niyaz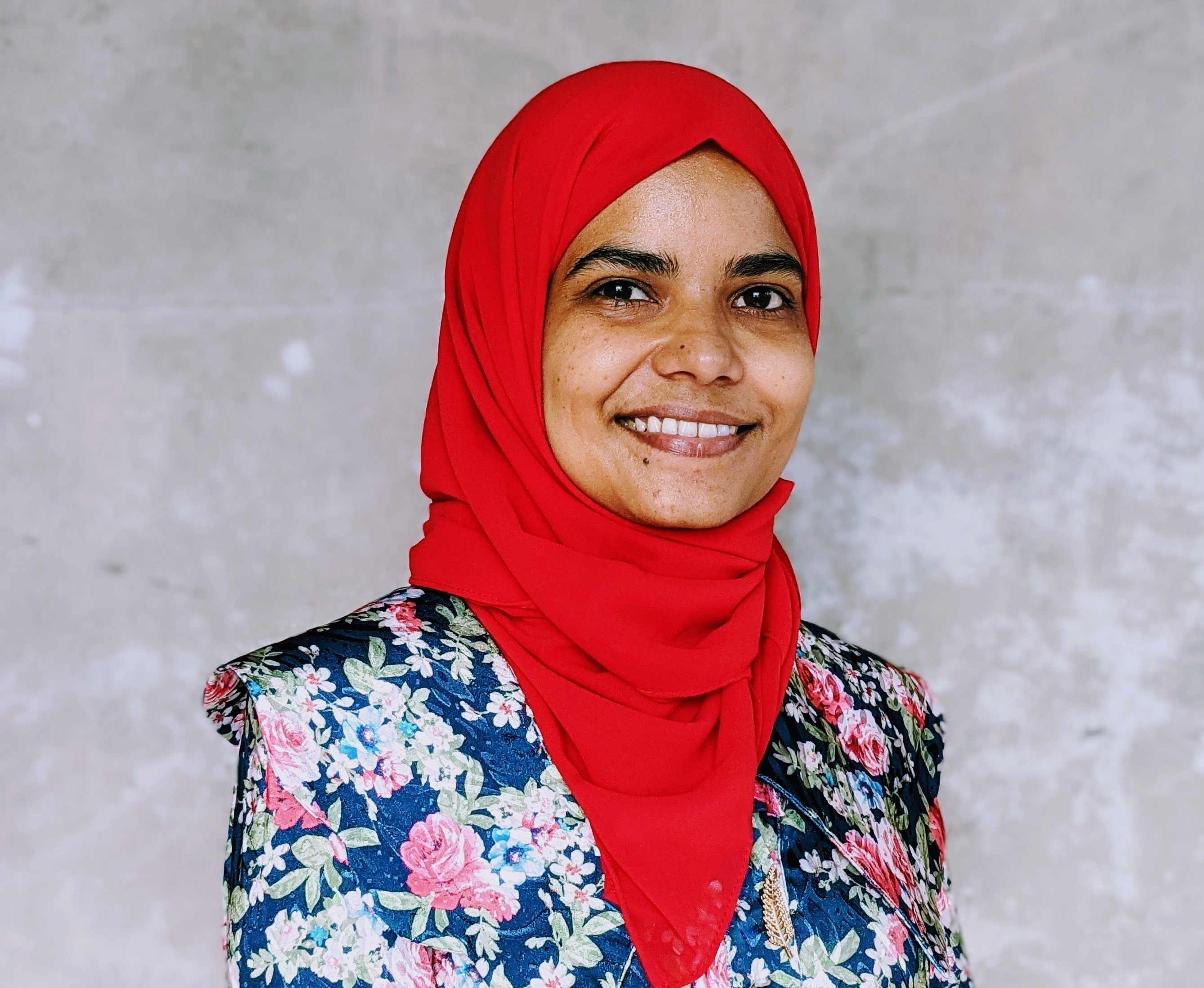 Elected at the 10th General Assembly for the term of 2019-2023
As a passionate climate advocate, Aisha volunteered her time on needs basis since the formation of the Maldivian Red Crescent particularly in providing insights and expertise in addressing climate change. Key highlights include being in the working group for the development of MRCs first Climate Change Adaptation and Disaster Risk Reduction Strategy and being a member of the Steering Committee for the development of MRCs Strategic Action Plan 2019 - 2030.
Aisha formally joined as a member of MRC in 2019, and was elected as the First Vice President in the General Assembly held that year. In addition to her new role as first VP, Aisha continues to volunteer her time in providing technical expertise and guidance on addressing the climate crisis for MRC as well as the wider RCRC movement. It is notable that Aisha was a member of the Advisory Committee for the development of the Climate and Environment Charter.
Aisha's technical background is broadly in sustainable development and climate resilience with a Bachelor of Environmental Management majoring in Sustainable Development from the University of Queensland, and Master of Environmental Management and Sustainability with a major in Natural Resources Management from the University of South Australia.
In addition to her educational background, she has over twenty years of extensive experience working across sectors and hands-on experience in all the administrative atolls of the Maldives.