Volunteer with us

Becoming a Red Cross volunteer is not only giving back to the community but learning new skills, making new friends and being part of the world's biggest humanitarian network. You have the power to make a real difference in your community and support those in greatest need. Explore this volunteer section and find out how you can become part of the world's largest humanitarian Movement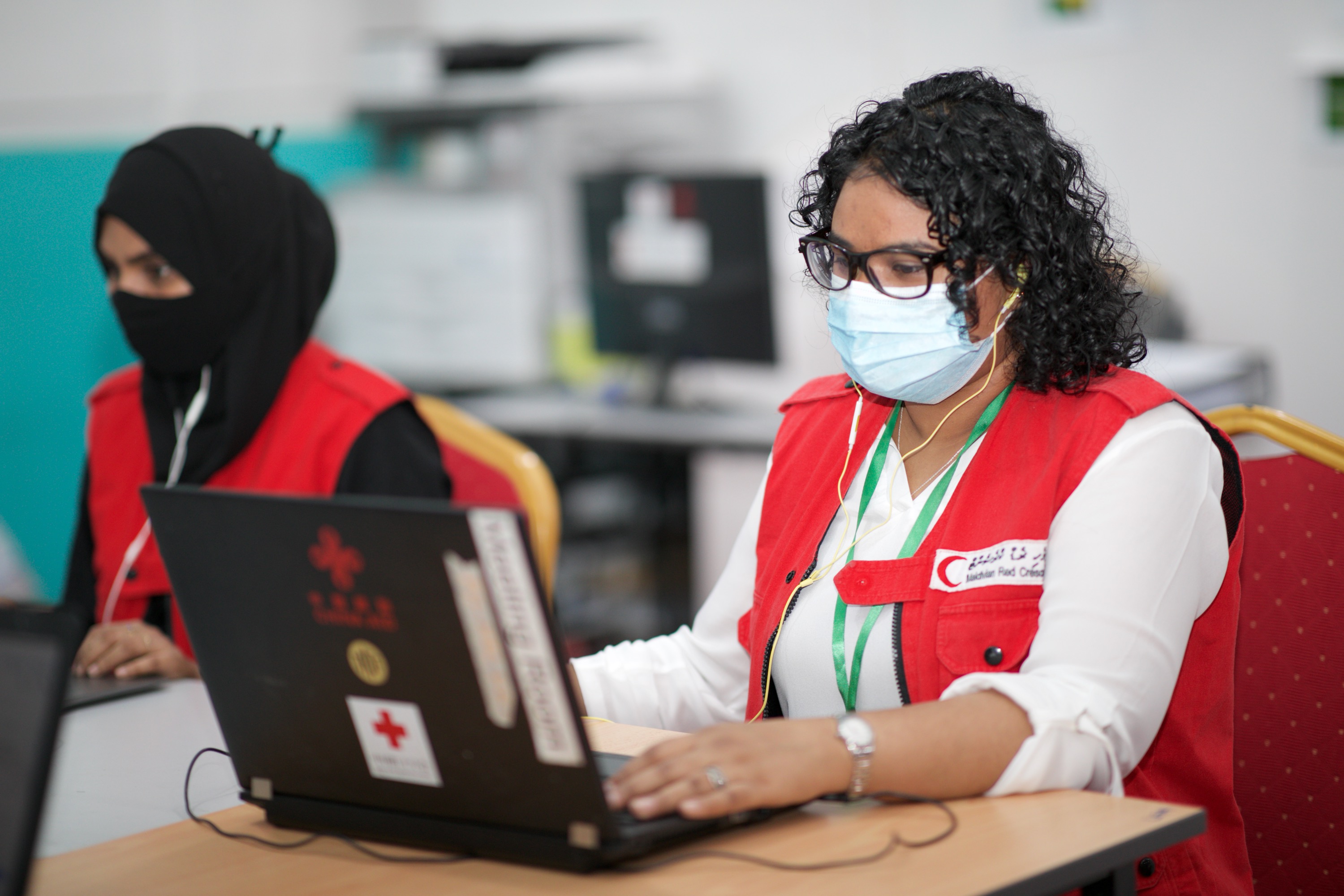 Volunteers have been the backbone of the International Red Cross and Red Crescent Movement since its birth in 1863. The Red Cross Red Crescent movement currently has over 14 million active volunteers throughout the world contributing to the success of National Societies such as the Maldivian Red Crescent and assisting millions of vulnerable people in times of greatest need.
We are only able to have the positive impacts in our communities and carry out our essential work, because of volunteers. Volunteers are the advocates for kindness and compassion that see us through challenging times, and that see beyond our differences, so that our communities are more inclusive and understanding, reminding us of our shared humanity. A group of volunteers in a country can depict a glimpse into its communities. This is what we continually strive to achieve in the MRC. We believe that our teams of volunteers must include and equally represent those in our communities – women, migrants, young people, the elderly, persons with disabilities, and people from various backgrounds
MRC's work is centered around the core concept of resilience – integrating the approaches of development work, humanitarian work, and climate action. To work towards this, bridging capacities and adding to existing local knowledge and skills help our communities to reduce disaster risks and to build resilience. Volunteers in MRC's Units, for over a decade, have added immense value to better understand issues at hand, and to carry forward the necessary work to protect our communities.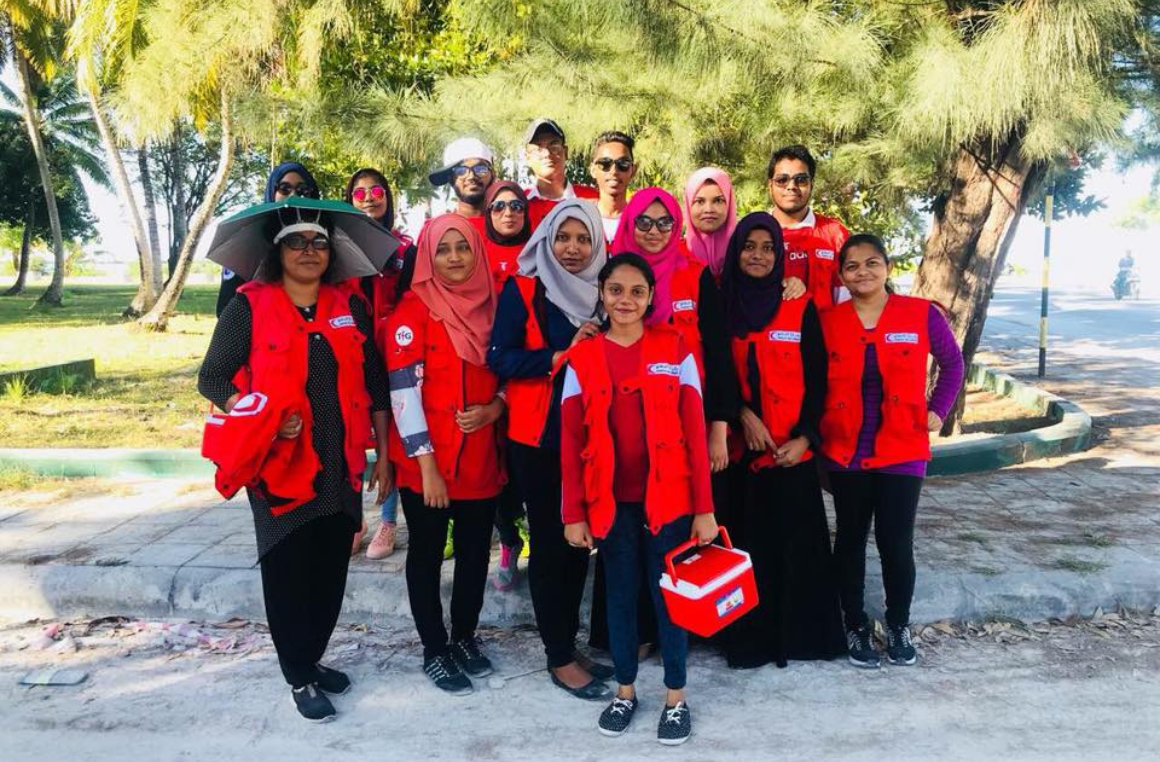 How can I volunteer?
Discover how you can contribute toward making our community a better place by working with us to assist in the lives of the most vulnerable in our communities.

To be involved in delivering a Programme, project, service, or an activity of Maldivian Red Crescent (MRC), it is compulsory to sign up as a volunteer. The main reason for signing up as a volunteer is to recognize your contribution and assist in building capacity of the volunteer. In addition to representing MRC, when you become a volunteer, you are part of the greater Red Cross and Red Crescent (RCRC) Movement. Therefore, you need to know and agree to the humanitarian cause and agree to abide by the seven fundamental principles of the RCRC movement Additionally, we need your information on record for recognition, reporting purposes and in case of an emergency.

If you wish to volunteer, fill out our Volunteer Application Form and email it to info@redcrescent.org.mv