Mohamed Hoodh Ibrahim: Chairperson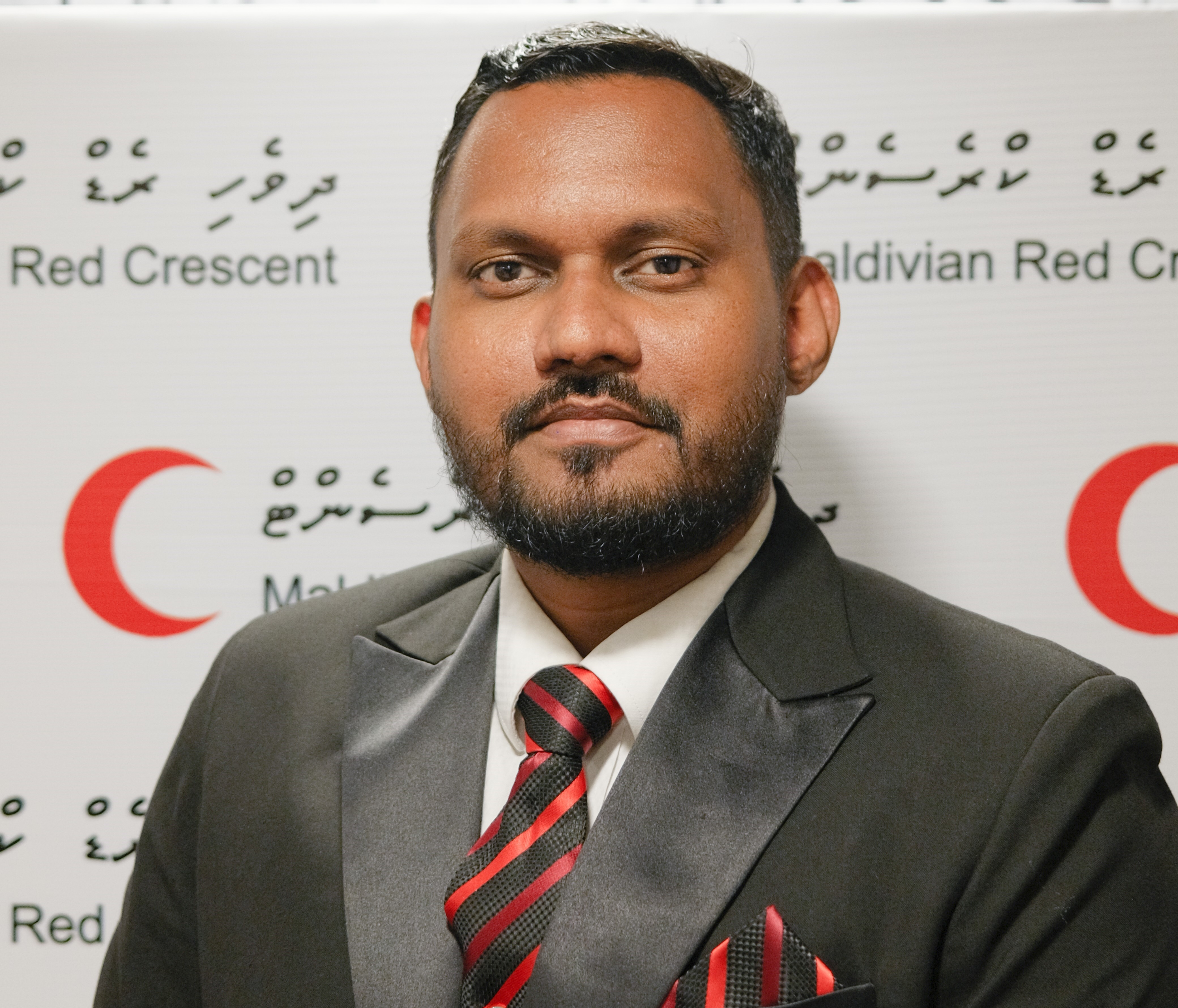 Elected at the 12th General Assembly for the term of 2023-2025
Mohamed Hoodh Ibrahim is a management and communications consultant, and aspiring political scientist.
His background is Master of Arts in Social Policy and Bachelors of Arts in Political Science and International Relations.
In 2018, Hoodh joined Maldivian Red Crescent (MRC) as the Executive Secretary to the Secretary General and the Governing Board. Hoodh was selected as the Youth Expert to represent MRC at the Friends of North Cyprus Turkish Red Crescent Meeting in Kyrenia, North Cyprus. He is a trained First Aider and Psychosocial Support trainer who has volunteered for various MRC trainings including PVE-focused Psycho-Social Support Training for local islands for community resilience. Hoodh served on the MRC Complaints Committee from 2021-2023.
Hoodh has published research papers on transformative resilience of young people, Covid-19 related changes to education, and socio-economic grievances in Maldives for the UNOY YPS Research Journal, UNESCO Youth As Researcher 2020, UNDP-Maldives National University respectively